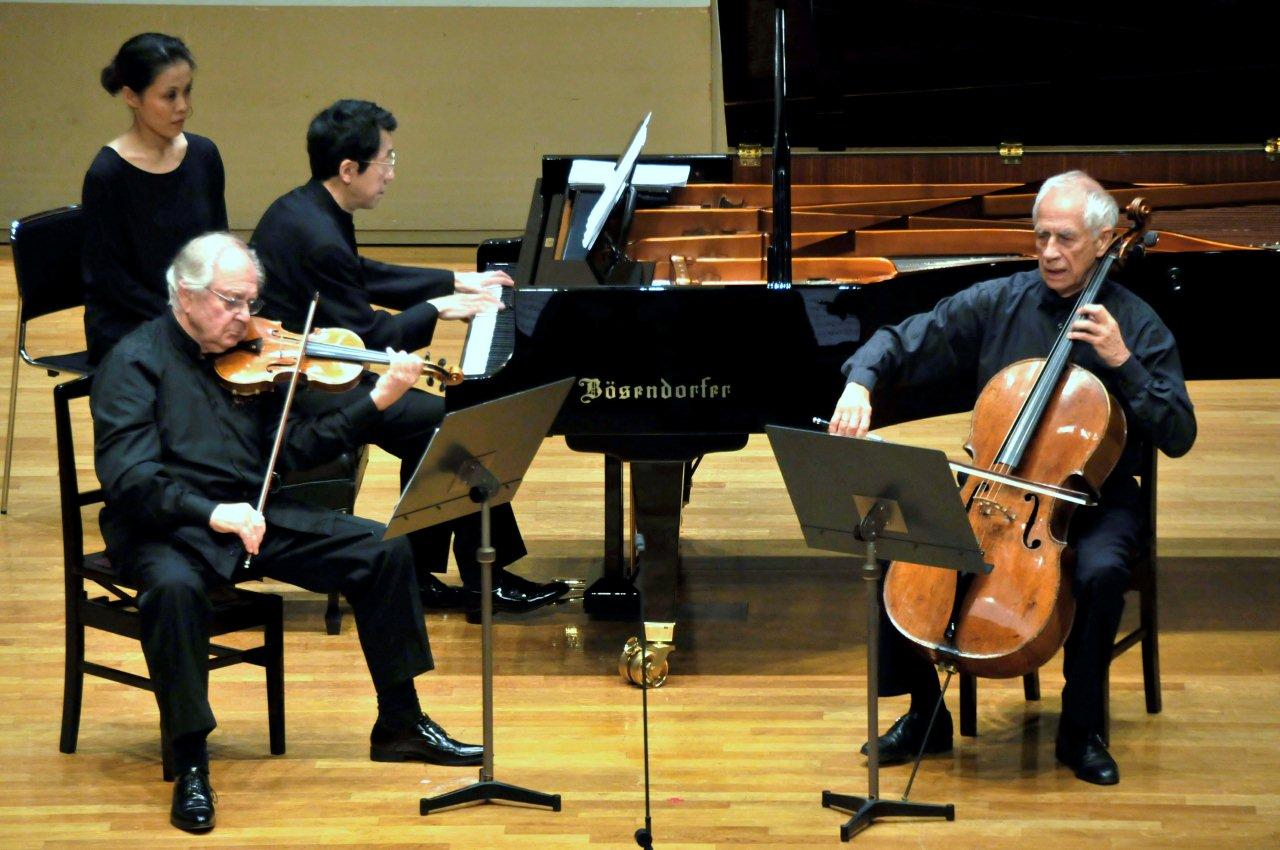 We would like to introduce the answers from Prof. Boettcher for our interview series. Kusatsu International Summer Music Academy and Festival starts from Aug.17th!
He will perform Kodaly' Duo for Violin and Violoncello, Op. 7 and Brahms' Violoncello Sonata No2 in F Major,Op.99 on Aug 22nd, Dvorak' Klid (Silent Woods), Op. 68-5, B. 182 on the 26th, StraussⅡ(arr.by M.Rot)' Waltz"Geschichten aus dem Wienerwald",Op.325 on 27th, and Saint-Saens' Le Carnaval des Animaux(The Carnival of the Animals)-Fantaisie zoologique on the 28th. We are waiting for your visit!
Academy: What is your opinion about the benefit of attending the masterclass in Kusatsu as a student?
Prof. Boettcher: The wonderful atmosphere in so many classes.
Academy: What attracts you to join for the festival as a teacher and an artist?
Prof. Boettcher: I appreciate to come to Kusatsu because of so many gifted students (Yo Kitamura!) and so outstanding partners, to play with.
Best regards,
Wolfgang Boettcher